(note, you are probably going to see several posts out of me today, but that is because I have lots I want to blog about and don't want to make a single post too long... even though I tend to do that anyway... just wanted to let you know)
Hi everyone! Hope you all had a great weekend. Mine was good, full of lots of exciting moments I can't wait to post about, but I'm going to TRY and go in order of events, since it has been a few days since my last post.
I have to start by saying that I have wanted Eric to pick up a baby book and get a little invested for the past 5 months. Don't get me wrong, he is doing great! He comes to all my ultrasound appointments, which have been several, he came to my first OB appointment, and he always like to get the weekly check up on how the babies are doing via the What to Expect app on my iPhone. He is wonderful. But still, I wanted him to know more "behind the scenes" so to speak, like why I am a crying psychopath, or that all the symptoms I have are pregnancy related and NORMAL. I would have been satisfied with him just reading the Daddy pages of WTE, but, lucky me, I got even more.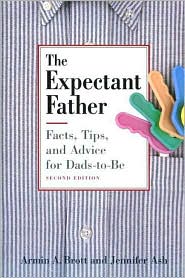 A couple weeks ago, we were visiting his family, and his sister (who had a child 2 years ago) gave him a copy of The Expectant Father. And he actually showed interest in reading it. I was overjoyed... until I realized maybe there is info in there he doesn't need.
Flash back to when we first found out I was pregnant, he was ready to tell the world at 4-5 weeks. I had to talk him down with statements about potential miscarriages or other issues, and he ended up doing a total 180, and became overly scared to even mention the "P" word. Same thing is happening here now, complete overkill. Too much information. He came home from work the day he started reading the book (he rides the Metro to work, so that is his reading time) and started asking a million questions, from insurance questions to questions regarding my OB's ability to properly deliver twins. And, of course, it doesn't help that the book throws out some general delivery cost estimates, which is enough to get any man terrified.
My automatic reaction is to just laugh a little, especially since most people start reading these books earlier on, and we are already more than halfway through this pregnancy. But I am still really happy and excited he is taking this extra interest. I can't wait to hear what other things he reads in there (I probably should pick up the book myself and get a head start so I know what to expect).